Outsourcing your Facility Management Services
Outsourcing the Facility Management for some, is an easy and logical decision, similar to outsourcing the maintenance on your car, you know how it works, and you might be able to do a large component yourself, but you know it has risk attached to it. There are the idiosyncrasies and "tricks of the trade' that you are not entirely aware of and could cost you dearly in time or in cash if you make an error.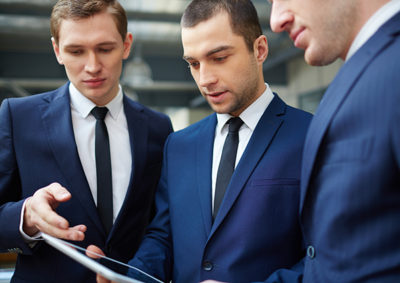 My brother would argue, as the motor mechanic in the family, "it depends whether you are driving a Porsche 911 or a 1971 Kingswood". I see his point, but I had three "HQ Holden's from 1971″, and I still wasted a lot of time learning how they worked and a lot of time sourcing parts. So although the cost risk was low, the time risk was high. Can you see where I'm going with this?
When you perform the Facility Management yourself, you might save some cash, but you will likely lose time and if you get it really wrong, then you could be off the road for a while and taking cabs! Or worse still, looking for a new employer.
Every scenario is different, the business purposes are different, skill sets, and experience, and staff need all vary, so we offer the following discussion to throw some thought bubbles your way.
"To be or not to Be"
The motivation which drives a manager to outsource their Facility management or not to outsource varies with the situation, but we see two main motivators;
The first is trust or control, keeping it all under the same "umbrella", within the principal company.
The second is that it makes good business sense to outsource a non-core business activity.
The "Disruptor" factor
The trendy word is business these days seems to be "disruptor". Let me ask you this if your core business is finance, insurance, or some other non-facility services business, why would you do the Facility Management yourself? It's Cheaper, we have control, and we like to keep it in-house. What is it really costing you, and what risk are you taking on?
Any half-decent business owner I know wants to be a star, which means being a "disrupter", which typically means outsourcing everything you can in a strategic plan but maintaining your intellectual property, your brand, and your integrity. (No, this is not the formal definition of a "disrupter", but you only have to look at Uber to see the company owns virtually no major plant or equipment, i.e. any cars, and doesn't employ its drivers.)
I can hear you scream at the page, "We have outsourced in the past, and we were "hurt" due to poor results and unreasonable costs, we want to control it and monitor the FM ourselves"
We understand this, and we empathize with you for the frustrations you have experienced. Knowing investors' money was being wasted and people's time was being wasted due to "politics", became a core motivator to develop our business into Facility Management; we felt there was a better way to deliver with less bureaucracy and greater performance.
Internal Facility Management gives the Business Management Greater Control.
Is this a myth, or is it true?
The perception is that if the business hires an employee to act in the role of facility manager, then as an employee, the business has a value of control over that particular person; in the "employee" sense, this is true, but is there a conflict of interest, and is it in the benefit of the business owner?
Let's call this mythical employee Jim, Jim, the Company Facilities Manager.
If Jim is employed by the business as the facility manager and something goes wrong, Jim will be taking responsibility for the event.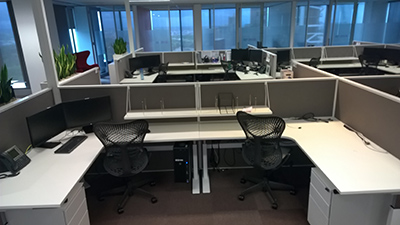 What will Jim Do? What is Jim's personal risk in his response to the situation?
There's a parameter in here which differs from situation to situation, but, just for the sake of conversation, put yourself in Jim's Shoes, your first priority is to yourself and to keep your job, your boss is not a Facility Management expert, he has the core business to run. Jim, has to make a decision, what will he do?
Now let's consider that Jim now works for a Facility Management Company and the same event occurs. Let me ask you, is Jim's personal exposure mitigated by being employed by a third party? Do you think the Facility Management Company will respond in the same way as the non-Facility Management business owner would? Can the Facility Management assist Jim and /or the business owner quicker, more effectively, and at an overall lower cost? Can the Facility Management reach out to a greater ranch of expertise than a non-facility management company?
There are many external factors in these posed questions, but we are not asking you to answer the questions directly, we are asking you to think about your situation. Do you have a potential for a conflict of interest? Can a business that has its activity in a separate discipline effectively run its own facility management? If the FM is not effective, what are the direct and indirect costs to the business?
My brother would argue that Jim, as an employee of the third-party facility management company, still has a conflict because he wants to keep his job with the FM Company, which is a valid comment. If Jim is an employee of a third party specializing in Facility Management, isn't Jim more likely to seek further assistance from expertise with the company and recover quicker from the event?
We can debate for hours, but the core of the discussion is:
Can the Facility Management reach out to a greater ranch of expertise than a company that has its activity in a separate discipline? Can this company effectively run its own facility management? If the FM is not effective, what are the direct and indirect costs to the business?
What risk/Reward is there if Facility Management is Procured Internally
| RISK | REWARD |
| --- | --- |
| Limited access to specialized suppliers | Loyalty from Suppliers |
| Paying twice for the same service | "layering" control in terms of markups |
| Risk management responsibilities increase | Greater control over financials |
| Work health and safety responsibilities | Direct responsibility for WHS |
| Lack of experience of the chosen employee | Train employees the way you want them trained and by Whom |
| Lack of Facility Management resources in the company | Membership in various organizations may assist in reducing the "knowledge gap." |
| Paying list or retail price for services due to lack of purchasing power | If you are not paying for "layering", are you paying more for the retail price? |
What are the Risk/Rewards of outsourcing your Facility Management
| RISK | REWARD |
| --- | --- |
| In some instances, contractual and legal ties | Specialized Expertise in the Facility Management discipline |
| Loss of the "hands-on" approach | "Additional resources can be called upon by the Facility Manager |
| Multiple layers of "trust" required | Niche Vendors (which aren't on Google) which serve the business |
| The selection process of procurement of sub-contractors may not be available | Buying power, as the Facility Manager has multiple sites, vendors are keener to please and price accordingly |
| What happened of the relationship goes "South | The Business can concentrate on core business activities |
| Loss of reach regarding compliance and legislation | An FM Company will understand Australian standards and Legislation and know where to gain further clarification." |
| | Project management can be easily sourced for renovations/make goods/suite modifications. |
| | FM people talk to each other, they know the trends, the technology and the industry and can assist in expediting or reducing costs based upon other people experience which cannot be gained by an internal FM |
| | Accountability in performance is easier to achieve |
| | Termination can be achieved in as little as thirty days if required. |
| | If the business doesn't require a full FM team, then they are not paying wages on staff doing other less strategic duties. |