Ensuring Compliant water storage methods in Commercial buildings
The Responsibility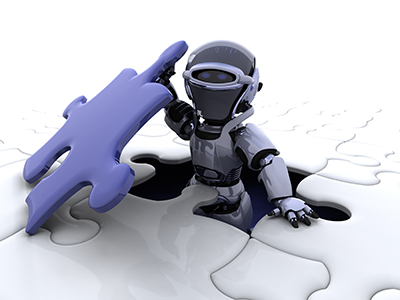 At some point in time, it will occur that an owner/occupier or manager will be confronted by a requirement from an external regulatory body for compliance regarding the Compliant Water storage of various water system components. Not everyone is aware of the components requiring legislative compliance until they are confronted with a letter of demand from the regulatory body.
Many of the requirements in Australia are encompassed within AS-3666, however, this is not an all-inclusive standard for all water issues, as many are subject to the requirements of the local health authority and other insurance regulators and regulations as well.
Risk Reduction
At the end of the day, it is about risk reduction and this may be a financial risk, an implied risk or a physical risk. It is paramount in today's litigious society that all measures are undertaken to nullify these risks and provide a thorough and safe duty of care to society in general.
Items that are in various forms required by a regulatory body to be monitored and records maintained are listed below:
Cooling Towers and Warm Water Systems
Backflow Prevention Devices
Water tanks and harvesting systems
Mixing valves
Grease traps
Silver and heavy metal discharges
Various purges
Records for Compliant Water storage
Most owners are aware that if they have a cooling tower, it must be registered and duly maintained. A continuous record of proper and thorough maintenance must be maintained regardless of how many times the building changes ownership. Frequently, the observation of these records is managed by local councils. At the discretion of this regulatory body, they may elect to perform "random" spot checks on any building operating a tower or water system which may affect or cause injury to the public. Reliant upon your location, a Health Ministry may impose that these actions of inspection occur via Council officers, sometimes this will actually be Ministry inspector.
In relation to the inspection, the inspectors will observe the following:
Is the plant room clean and safe
Is the plant room capable of supporting the towers in a safe manageable condition?
Are the records up to date
Is the system operating correctly
Is there an emergency plan
Legal
Any of the items above may determine by the local inspector to be an item that may result in a fine or a prelude to further legal proceedings. This is extremely sensitive when there has been an outbreak of Legionella in the local area.
Flow Protection
Backflow prevention devices – there is a requirement by the contractor supplying the water to your building to ensure that this water is safe to consume by the public; however, your agreement with them maintains that you will do all in your stead to ensure that there is no contamination which may occur as a result of a loss of pressure from their supply which may be therefore contaminated by an absence of flow protection. In other words, they obligate the owner to install and maintain all backflow devices on the property.
It is now a requirement for any new developments to be fitted with the backflow devices on both the potable water inlet from the street and the hydrant services risers from the street. It is also a requirement to facilitate the installation at any property not currently installed to both systems and this is a retrofit that may be quite disruptive.
Back Flow Devices
All backflow devices having direct contact with the water supply are to be registered with the local water authority and subsequently tested and certified on an annual basis with that certificate of test being passed on to the regulatory authority.
Grease Traps present a unique problem associated with many buildings. Many times these have not been registered or licensed with a great many going years between servicing. There are however measures in place which require these to be maintained and those authorities are entitled to issue on-the-spot fines for discovered failures.
Unlike, the cooling towers, this is usually maintained by the registered contractor of the licensee of the premises under the lease of the grease trap; however the owner, strata, executive committee or body corporate may be found culpable, liable, and similarly fined if they are seen to be complicit in maintenance management of the grease traps. It is very important to ensure that these are properly maintained as they can be very costly to clean up when they overflow and destroy anything that the spoil comes into contact with.
Water Tanks
For Compliant Water storage Water tanks should have a backflow prevention device installed prior to the inlet or a "break" which will ensure that contamination may not go into the public water system. Usually, the break is the inlet float valve.
Water tanks should be cleaned within two principal standards, AS-1851 and AS-3666. 1851 is a fire testing standard that applied that the fire tanks will be cleaned every five years to ensure that the sprinkler and hose reel supplies are compliant.
Problems that may arise from a failure of tank cleaning to occur within regular intervals:
Fire sprinklers, hose reels, and hydrants may become silted; nullifying the ability to perform in an emergency.
Pumps may fail due to silt erosion on the internal pump casing and impellers
Various valves may fail in open or closed positions
Personnel, staff, residents, and other occupants of the building may be exposed to possibly hazardous biological conditions which could arise in sickness or death.
Australian Standards
It is essential that installations occur with compliant water storage to the current version of AS3500. In some buildings, various retrofit works may be required to make any number of remediation. Installation and maintenance of mixing valves to regulate the hot water to a more moderate temperature from the supply and prevent scalding may be required to occur to ensure that disability standards are compliant and risk is reduced. This may involve multiple installations and will involve continuous maintenance.
To be certain that your requirements are met in this regard, a working plan of improvement may be required by your insurer to ensure that you are not excessively at risk as a result of the recent legislative changes.
Tenants
Due to various buildings having commercial jewelers, medical offices, x-rays, and other means which may contaminate the water supply with heavy metals or other purge requirements; there are legislated requirements to ensure that these discharges are maintained within standards as applicable. These are best verified and validated by having an authorized person discuss this with your water authority.
Best Regards,
Joe Oliphant