Commercial Real Estate
Types
Offices, Retail, and Industrial
There are three main types of commercial properties that attract a tenant and consequently a yield: Offices, Retail, and Industrial.
These properties vary in characteristics as per any other property investment, but the sectors of office, retail and industrial offer their own synergies and advantages.
Commercial Offices
Commercial offices come in all shapes and sizes, from an office as small as 10m2 to an entire estate with multiple buildings. A single building might have a single tenant, such as a government tenant, or multiple tenants across different floors or the same floor. The situations are as varied as there are businesses and locations, the clear factor is "fit for purpose" for each and every business.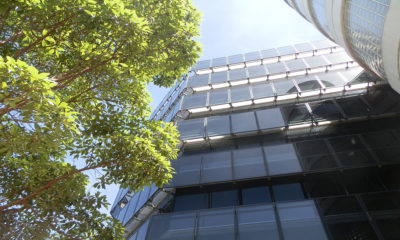 Strata Commercial Office
Strata Commercial if often used where a single building is divided into a strata scheme, but instead of residential apartments, there are offices of varying shapes and sizes, from whole floors to 10 m2. Offices, retail and specialized, small businesses often lease or buy into these buildings as a starting point for their growth. the biggest advantage is the community of support and instant referrals of clients from other businesses within the building. Specialized medical practitioners enjoy this structure as they can refer to one another in the same building, providing a better and more comprehensive service for their clients.
Commercial Office NLA
Similar to the strata office as mentioned above, but typically the building is owned by a single entity, such as a fund manager. The owner divides up the space to suit the tenants who pay a lease based upon the floor space or area they have selected.
N.L.A, which is a "net lettable area"; the tenant pays a dollar value per meter + outgoings (gross rent +) or inclusive or outgoings (net). The NLA area typically excludes common areas, such as lift lobbies, fire stairs, plant rooms, and restrooms.
Outgoings
"Outgoings" are the funds that will typically be for the base building running costs, they provide for the maintenance, utilities, insurance, repairs, and services to the building; These costs are applicable to all the commercial property types.
Retail Property
From the corner shop to the shopping mall, to the " Retail Strip", this is the retail business along a strip of road, all bundled next to each other. The fundamental difference is the retail commercial property has the retail clientele in mind, that is, the general public, or Business to Consumer, "B2C", transactions. Industrial and Commercial office is generally "B2B" or business to business transactions, hence, the different environments, marketing, and "fit for purpose" strategies of the property.
Industrial Property
From a single factory where a small business resides, to an estate with manufacturing, warehousing, offices, and transport, all in one location for the same company. The investment,as you would imagine, on behalf of the company is considerable, consequently, these businesses tend to stay in the same location for many years, preferring to invest and expand within the location than relocating. Local councils often support these businesses with road infrastructure in the designated industrial zones to encourage these businesses to invest and create long-term local employment opportunities.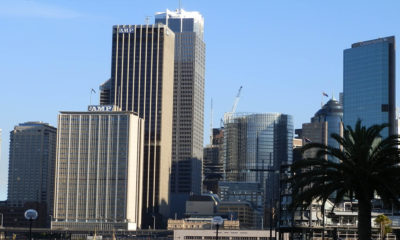 Commercial Leases
Commercial and industrial property leases are typically for a significant period of time, 3 years, 5 years, 10 years with an option to renew at the end of the lease for a similar period of time. Retail leases less so, and smaller strata-owned offices, tend to be lease for 1 or 2 years with a similar option. The lease is the business end of the transaction for both parties, it offers the conditions upon which both parties will do effective business for the coming term, we say effective business in terms that the lease is satisfactory to both parties and they are both profitable as a result of the terms. A commercial Lease is not a standard document, and, generally needs a lawyer or solicitor to write them up.
Commercial Tenant
Commercial building office owners want the best tenant, with the highest rent, for the longest time, a normal expectation, but, tenants are a savvy bunch, especially the "blue chip" tenants. A "blue chip" tenant is typically a government or large creditworthy corporate tenant which, hopefully, has some "pulling power" For example, if your building is occupied by a huge international known, well marketed and respected technology company, then other businesses will likely be keen to share the same location. The blue-chip tenant knows this, they know they have the "pulling power for clientele to the location and may negotiate the lease based on this intangible, but valued asset.
Performance Facility Management