Commercial Building Manager Questions you Might Consider asking
A few commercial building manager questions to discover a little more about the prospective new space which will be a long-term commitment.
You're considering a move to the new commercial office building, everything ticks the box, but you're looking for a little additional "comfort"; as a potential long-term home for your business.
You're mindful of employees, visitors, contractors, and most of all, your clients who come into your office every day. As a potential "home" for your business, you will have a few Commercial Building Manager Questions which will reveal the "tone" or "attitude of the Landlord of the building.
You have asked a few existing office tenants what it is like to work in the office building and you have had mostly positive feedback, but what about the building manager,? The building manager deals with both tenants and landlords every day. A few pertinent questions can be very revealing.
Is there an Asset Register?
Many buildings, especially in the Residential Apartment sector,  do have an asset register, and if they do, it is not maintained as a "live" document with regular and consistent updates.
There is asset register and facility management software, which creates an easier platform to use than a spreadsheet, but something, like a spreadsheet, is better than nothing.
The inclusion of an Asset register as part of the ongoing regular maintenance of the building is an indicator of how well maintained the site is and can be a reflection of the culture of the facility management company (it's in their interest to have an Asset register in use also.)
Do you keep a record of the locations of all the essential services equipment and services?
Each year an AFSS is submitted to the local council, AFSS is the "Annual Fire Safety Statement".This statement includes a number of cross-correlations between essential services. The building manager should keep records of which items are checked to comply with the AFSS. For example, typically only 20% of the fire dampers in the air conditioning ducts have to be checked for operation each year. Are the same 20% being checked each year? Are all the fire extinguishers "in test"? What is the date for compulsory replacement/retest? If there is effective record keeping, this is a simple answer. Non-compliance with legislation can carry heavy fines.
Do you ask your sub-contractors for their environmental policy,
We know the commitment involved in such a policy is not binding, except perhaps in an environmentally conscientious way, but, that is just the point.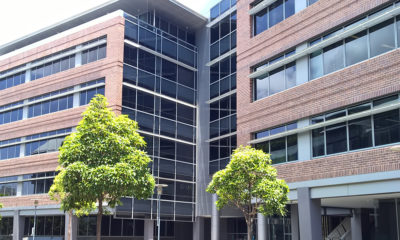 If the company being considered for work hasn't taken the time to put some thought into their environment and write a policy for the culture of their business, their team, and their clientele, where does it leave the client, which is you?
Do you have a waste policy?
There are buildings that have a very limited waste management policy, they will often offer paper and cardboard waste disposal via the blue bins, and "landfill" bins, but not much else.
Building management which performs will have at least the co-mingle, the paper, and the landfill. pursuing excellence in building and facilities management includes effective waste treatment to reduce environmental impact.
Do you have records of the policy being adhered to?
This is about comparing with some of the "top end of town". The larger buildings will often divide their waste more effectively and measure it via weight. This is done via a bar code system. NABERS for waste has protocols that offer a peer-to-peer comparison between buildings. This system offers a direct and easy way to know how conscientious and how well managed the building could be.
Do you have a copy of the policy?
This might seem odd, but the answer you're looking for is "on our website". This will demonstrate the management are prepared to "sell" their wares, they are confident and they are relatively current. its attitude.
Do you have a workplace health and safety system for this building?
Safety Systems are the foundation to a zero injury workplace, this is everyone's goal!
The Point of these Questions
What these questions are really asking is: –
Do you have a system, a business plan, with policy and procedural methods for the building?